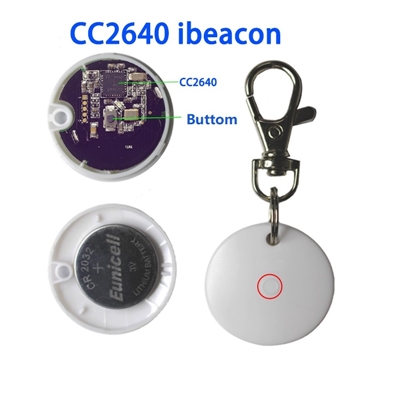 CC2640 R2f Bluetooth module iBeacon
Giá: 150.000₫ Còn hàng
CC2640 R2F 1.8V-3.8V Bluetooth BLE 5.0 Wireless Module For DOTT iBeacon Base Station Intelligent Control System Module
CC2640 R2F 1.8V-3.8V Bluetooth BLE 5.0 Wireless Module For DOTT iBeacon Base Station Intelligent Control System Module
Top selling cc2640 low bluetooth 4.0 module price
TheCC2640 beacon module fully supports the single mode bluetooth low Energyoperation,and the output
can support class2.
The module provides the ability to either put your entire application into the integrated ARM Cortex M3
microcontroller, or use the module in Network processor mode in conjunction with the microcontroller of your choice.
RF Cor's dedicated ARM Cortex M0 improves system performance and frees up FLASH memory for custom applications. The beacon with battery shrapnel in its back, and easy to test with a button battery CR2030.
Ứng dụng sản phẩm