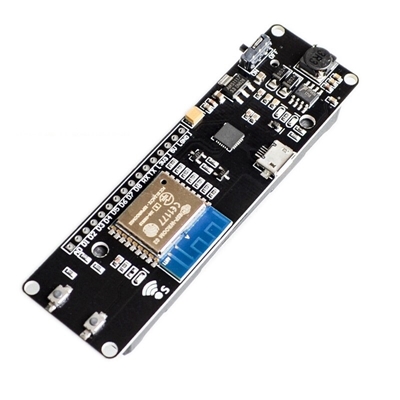 D1 Mini WiFi Module Esp8266 +18650 Battery
Giá: 150.000₫ Còn hàng
WEMOS esp-wroom-02 motherboard D1 Mini WiFi module ESP8266+18650 battery box
WEMOS esp-wroom-02 motherboard D1 Mini WiFi module ESP8266+18650 battery box
Compatible with nodemcu.
Integrated with 18650 charging system.
LED indicator (green for full, red for charging) can be used while charging.
Switch control power supply.
SMT connector available for sleep mode.
Additional LED Programmable (gpio16).
0.5A charging current.
1A output.
Overcharging protection.
Over discharging protection.
10 digital pin read / write / interrupt / PWM / I2C / line supporting (except D0).
The analog input should be careful "+ -".
Packaged without battery.
Please note: If the positive and negative direction of the battery is placed incorrectly, the charging chip will be damaged.
Note:
Packaging not include battery. It need to be prepared by the user.
Package Including:
1 * Wemos D1 Mini WiFi Module with 18650 battery slot.
Ứng dụng sản phẩm