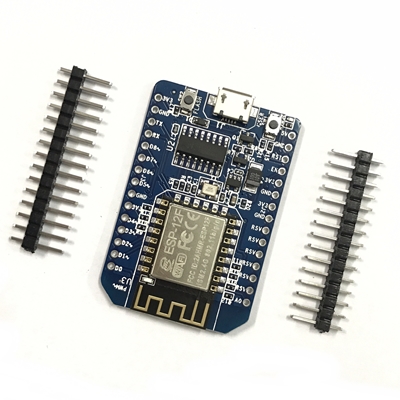 HTC-TECH Module HTC NODEMCU V0.9
Giá: 0₫ Còn hàng
NODEMCU LUA ESP8266 CH340 WIFI INTERNET DEVELOPMENT BOARD MODULE
NodeMCU Wifi v0.9 is a Wifi SoC ESP8266 chip-based development kit with an easy-to-use design and especially able to directly use the Arduino compiler to program and load code, which makes use of And programming applications on ESP8266 becomes very simple.
The module supports 9 pins GPIO, 1 foot ADC, 1 UART interface, 1 SPI interface and supports PWM. Integrated with 2 push buttons, USB CH340 IC converter - UART.
- Main IC: ESP8266 Wifi
- UART load and communication chip: CH340G.
- Power supply: 5VDC MicroUSB or V-in.
- GIPO 3.3VDC level communication
- Integrated Led status indicator, Reset button, Flash.
- Fully compatible with Arduino compiler.
Ứng dụng sản phẩm