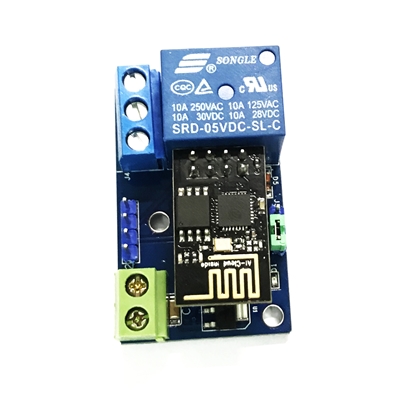 HTC-TECH Module HTC WiFi Relay ESP8266
Giá: 90.000₫ Còn hàng
Support HTC APP Mini Wireless Serial No Network DC 3.3V 2.4G 1.6KM
Mini Wireless Serial No Network DC 5V 2.4G 1.6KM Zigbee Module DRF1607H-WU
Input voltage: DC 5 V
Support HTC APP
OUTPUT 3.3V LÀ 800MA
- Weirless fraquency: 2.4G(2460MHz,user can change channel(2405MHz-2480MHz, 5MHz) through seriel command
- Speed: 38400bps, can be 2400bps,4800bps,9600bps,19200bps,38400bps,57600bps,115200bps, seriel check: None, can be None, 0dd,Even
- Transmitting distance: visible, broad,1600m
- Operating current: Transmitting:120mA(Max.),80MA(average), receiving:45MA(Max.Standby:40MA(mAX.)
- Receiving sensitivity: -110 dbm
- Main chip: CC2530F256,256KFLASH, Zigbee SOC chip
- Configurable node: can be set as the main node, sub-node
- Interface: UART 5V, TX-RX.
Ứng dụng sản phẩm