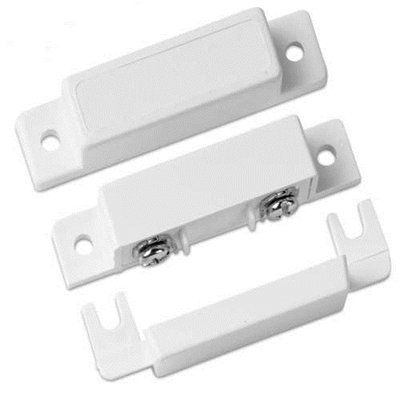 Open door Sensor MC-31
Giá: 12.000₫ Còn hàng
MC-31 Wired Door Window Sensor Magnetic Switch Home Alarm System
- Use as a switch to open the door.
- Devices open.
To send
- Signal Voltage: 5 - 24V (AC - DC) depending on the purpose of the customer.
- Structured contact is a magnetic switch.
- Size: 64x13x13mm magnet.
- Size: On the side From 64X20X13.
(Recommended contact is a magnetic switch, in accordance with the signal generator.) If the load devices such as light bulbs or power devices are interrupted, external peripheral modules must be connected.
- Magnet spacing and switch from 3cm (stable at <= 2cm)
- Head: Open normally.
Ứng dụng sản phẩm