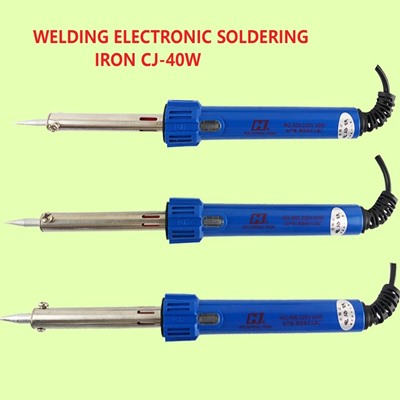 Welding electronic soldering iron CJ-40W
Giá: 95.000₫ Còn hàng
40W 220V Soldering Iron Tool Electronic Soldering Iron
Power: 40 Watts
Voltage: 220V AC
1. Unique structure, low temperature rise and light hand feeling.
2. Rapid temperature rise, after 30 seconds of energization, it can be soldered.
3. Automatic constant temperature, good temperature recovery.
4. It is easy, convenient and quick to replace the heating element.
5. Long life lead-free soldering tip, in line with the lead-free soldering process.
6. High efficiency and energy saving, the power consumption is 50% lower than ordinary electric soldering iron.
Ứng dụng sản phẩm