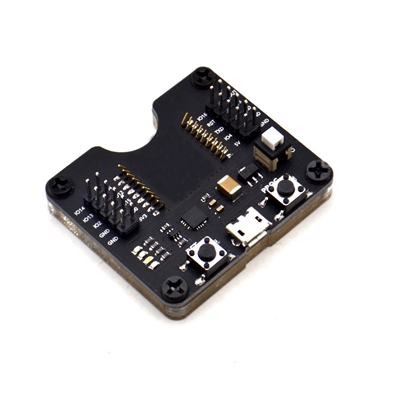 ESP8266 Tester Burner
Giá: 280.000₫ Còn hàng
ESP8266 Tester Burner, a Key Download to Support ESP-12S, ESP-07S and Other Modules
ESP8266 Tester Burner, a Key Download to Support ESP-12S, ESP-07S and Other Modules
- ESP8266 test stand Burner One-click download Supports modules
- This board can be used as a minimum system development board or small batch burning fixture.
- Board support firmware a key download function.
- Add the burning mode and serial communication indicator.
- Suitable for firmware burning test of modules such as Essence ESP-12S/12F/12E/07S/07.
Ứng dụng sản phẩm