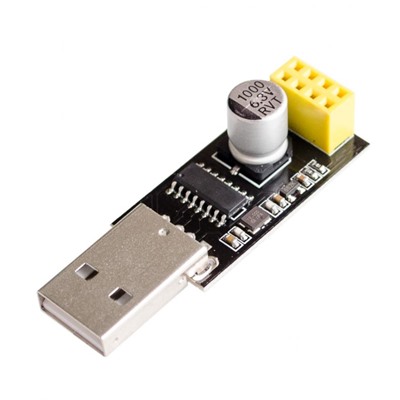 USB module To ESP8266 WIFI
Giá: 22.000₫ Còn hàng
USB module To ESP8266 WIFI Mobile Computers MCU Wireless Communications
USB module To ESP8266 WIFI Mobile Computers MCU Wireless Communications
The module can LC USB to ESP8266 ESP8266 wireless module connected PC via the serial port,
convenient to debug module ESP8266 WIFI.
Functions and characteristics:
Use CH340 chip, stable performance, good compatibility, basic support for all Windows systems;
Circuit board with solid state capacitors 1000uF, make sure to provide current and prevents modules ESP8266 no response.
Table size: 34.5 * 17,2mm.
Describe the function table:
Module WIFI wireless ESP8266 and USB interface in the same direction to plug, as shown below, insert the module
into the computer and using modular test software debug port ESP8266 serial.
Ứng dụng sản phẩm