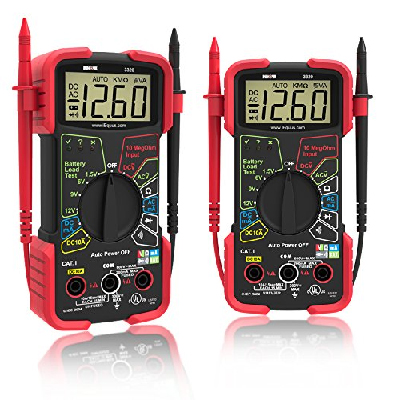 INNOVA 3320
Giá: 580.000₫ Còn hàng
INNOVA 3320 Auto-Ranging Digital Multimeter
Auto-Ranging™ scales eliminate the need to dial in the correct range when making electronic measurements.
10 MegOhm input impedance for safe automotive use.
Automotive uses include: automotive circuits, breakers, wiring, vehicle battery & charging systems, electrical components and more.
Household uses include: outlets, fuses, wiring, general-purpose batteries, electronic hobbies and more.
Large digital display.
Single-setting resistance function for voltage (AC & DC)
Protective rubber corner guards for drop protection.
Includes attachable test leads, holders and stand.
Auto shut-off feature.
U/L listed for safety and quality.
Includes easy-to-read instructions in English, French and Spanish.
Support available Monday - Saturday (6 a.m. – 6 p.m. Pacific Time) in English or Spanish, from Innova's California-based team of Automotive Service Excellence (ASE)-certified technicians.
Ứng dụng sản phẩm